Our commitment


Kiyoei Nimura, president of Nimura Kenchiku, used to be a carpenter himself.
We firmly believe that strong bonds with our clients could be formed only by taking care of the whole construction process on our own. That's the reason why we have trained carpenters in-house and never outsource any construction processes.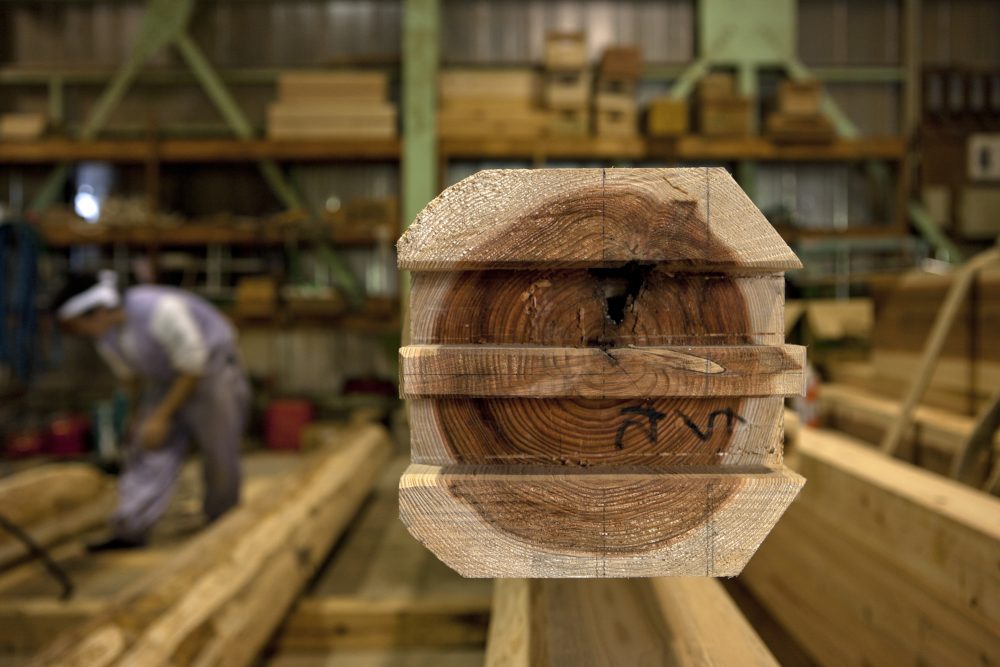 In Japan, carpenters used to process wood by hand, checking the condition of each piece of wood, lining markings on its surface and chisel it into construction materials. House builders today, however, have adopted precut materials and less and less carpenters are able to work in such a traditional way. Every carpenter at Nimura Kenchiku has extensive knowledge for characteristics of wood. We extract beauty, comfort, and warmth that wood originally has.

While more and more contractors outsource their work these days, less and less home builders have quit training carpenters in-house. This leads to a decrease in the number
of expert carpenters who pass down traditional carpentry techniques.
How could we build houses without seeing and listening to clients directly? We take responsibility to create our clients' ideal home and pass down the skills to the next generation. Therefore, we never cease to work on the whole process on our own.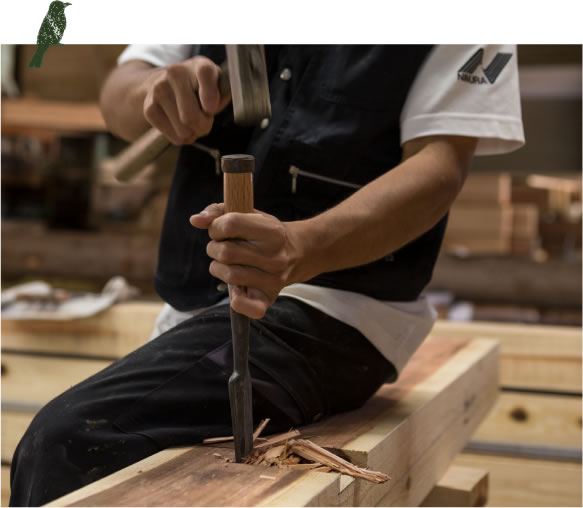 Architectural design


We believe that what makes an ideal house is combination of carpenters' expertise and beautiful architectural design. Our task doesn't start and end with building houses; we consider home building begins with its planning process. All our staff are committed to providing an ideal house for the client.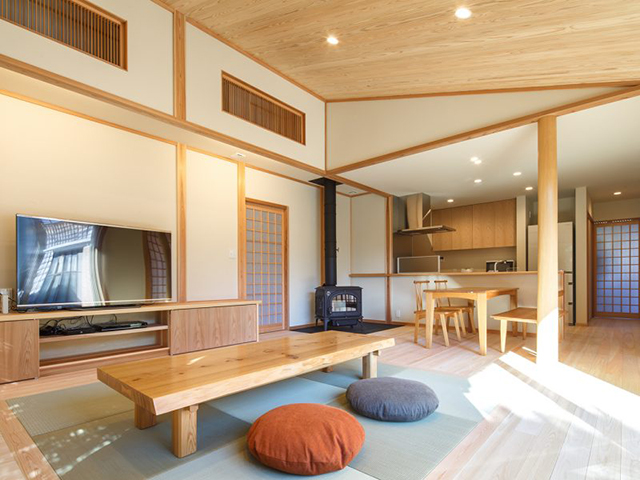 Architectural design is to lighten people's mood with coloring, lighting and arrangement of furniture. We start designing process paying attention to the direction of sunlight and its transition through the lapse of time in order to create a place that brightens up people's faces. We hope that all the family members are happy living in our houses. That's the reason why we consider our task starts with designing.
Houses with natural materials


Chemical materials that may cause harm to human body never decompose and they remain on the earth forever. We, however, utilize natural materials such as wood, soil and stone, taking people's health and environment seriously.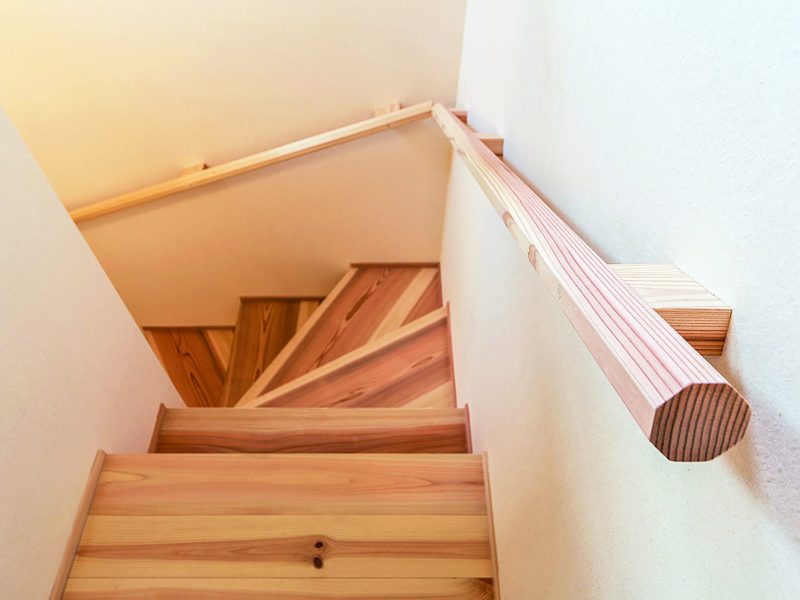 Whenever we hear news that construction materials which have been commonly used did harm to human body, we keenly realize houses with natural materials will be vital in the coming age.
Utilizing natural materials is the best option to satisfy both comfort and healthy lifestyle, which we consider are important. We provide comfortable houses with natural materials where anyone can walk barefoot.